Welcome Speakers
Mr. Philippe Adam
CIGRE Secretary General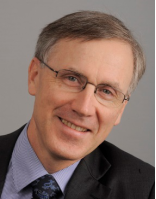 Graduate of the Ecole Centrale de Paris, Philippe Adam started his career in EDF in 1980 as a research engineer in the field of HVDC and was involved in the studies and tests of outstanding projects like the Cross Channel 2000 MW link and the first multiterminal DC link between Sardinia, Corsica and Italy. After this pioneering period, he managed the team of engineers in charge of HVDC and FACTS studies of the R&D division of EDF. In this period, his CIGRE membership as a working group expert and then as a working group convener in Study Committee 14, was a genuine support to his professional activities. Then he held several management positions in EDF Generation and Transmission division in the fields of substation engineering, network planning, transmission asset management and international consulting until 2000. When RTE, the French TSO was created in 2000, he was appointed manager of the financial and management control department, in order to install this corporate function and the necessary tools.
In 2004 he contributed to the creation of RTE international activities as project director first and then deputy Head of the International relations department. From 2011 to 2014 he has been the Strategy Director of Infrastructures and Technologies of the Medgrid industrial initiative. In the meantime, between 2002 and 2012 he have served CIGRE as the Technical Committee Secretary and as the Secretary and Treasurer of the French National Committee from 2009 till 2014. He was appointed Secretary General of CIGRE in March 2014.
Mr. Baosen Zheng
Vice Chairman of CIGRE Chinese National Committee (CNC)
Honorary President of Chinese Society for Electrical Engineering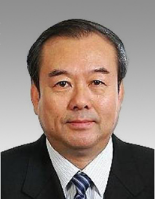 Mr. Baosen Zheng, born in May 1954, is a professor level senior engineer as well as expert enjoying special government allowances of the Council. Mr. Baosen Zheng, born in May 1954, is a professor level senior engineer as well as expert enjoying special government allowances of the State Council. He was the President of the 10th council of the Chinese Society for Electrical Engineering (CSEE) and is currently the Honorary President of the 11th council of CSEE.
He has successively served as Deputy Director of the former Northeast China Electric Power Administration, Deputy General Manager of former State Power Corporation Northeast China Company & Vice Secretary of the Leading Party Group, Chairman and General Manager of State Grid Heilongjiang Electric Power Limited & Secretary of the Leading Party Group, Director of the Grid Construction Department of former State Power Corporation, Deputy General Manager of State Grid Corporation & Member of the Leading Party Group, etc. Over the years, Zheng has been engaging in the operation and management of electric power enterprises, and once organized and participated in the construction of several key national power plant projects, such as the Three Gorges power transmission and transformation project, the 750kV power transmission demonstration project in northwest China, the Qinghai-Tibet DC/AC networking project, the 1000kV ultra high-voltage alternating current experiment and demonstration project, the ±800kV ultra high-voltage direct current transmission demonstration project, etc.
Mr. Hongen Tan
President of State Grid Sichuan Electric Power Company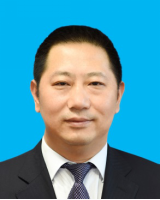 Mr.Hongen Tan joined the Yichang electric company in 1992. Since then he had long been engaged in works on the power production. He was assigned as the general manager of Yichang Electric Supply Company in 2003. In 2008, he was assigned as vice general manager of Xinjiang Electric Power Company. From 2016 to 2018, he had been working as the general manager of Liaoning Electric Power Company. Now, he is the board chairman of Sichuan Electric Power Company.
He has participated in national key R&D projects in 2016, supporting project in 2018 National Science and Technology Plan and two projects in National 863 program, as well as many national key projects. He has been awarded with the 1st prize for the Provincial Award for Science and Technology Progress for three times and 3rd prize once.
Mr. Koji Kawakita
Chair of CIGRE Study Committee B3
Fellow, Power Network Company, Chubu Electric Power Co., Inc.
Mr. Koji Kawakita was born in Mie prefecture, Japan. He obtained a Bachelor of Engineering degree from Mie University. He joined Chubu Electric Power Co., Inc. in 1986. Since then, he has engaged in research & development, design, construction, substation asset management, and international consultancy services. Currently he is a Fellow of Power Network Company.
In CIGRE, he has been participating in Study Committee B3 since 2000. He contributed to a lot of activities such as Poster Session chair of Paris Session, Convener, Secretary and member of Working Groups. He was a regular member of Study Committee B3 from 2012 to 2018. He has been appointed the Chairman of Study Committee B3 since 2018 to present.
Dr. Christine Schwaegerl
Chair of CIGRE Study Committee C6
Professor, Augsburg University of Applied Science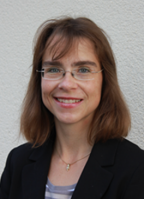 Dr.-Ing. Christine Schwaegerl received her Diploma in Electrical Engineering at University of Erlangen, Germany, in 1996, and her PhD from Dresden Technical University, Germany, in 2000.
In 2000 she joined Siemens AG as a consultant with Siemens Power Technologies International, being responsible for the several national and European research and development activities on power transmission and distribution networks. Since 2011 she works as full time professor at Augsburg University of applied science. Christine currently also has the position as chair of CIGRE Study Committee C6 'distributed energy systems and active distribution networks', after having served 8 years as secretary of this SC.
Keynote Speakers
Mr. Zehong Liu
Executive Vice President
State Grid Corporation of China
Born in 1961, Liu Zehong has a master degree in electric engineering from China Electric Power Research Institute. Mr. Liu used to serve as Director General of DC Transmission Project Dept. in State Grid headquarters.
Deeply engaged in planning, innovation, design and construction of AC/DC extra high voltage and ultra-high voltage (UHV) transmission system, he has led technical research and construction of China's UHV power grids with the highest voltage level and largest transmission capacity in the globe.
In terms of engagement in international standards, Mr. Liu served as the convener of several Working Groups in CIGRE and IEC. For his remarkable contribution in high voltage DC transmission, he was awarded IEEE/PES Uno Lamm Prize in 2017 which is the top honor in the domain.
Mr. Michel Augonnet
Vice President Finance of CIGRE
President of MVAconnect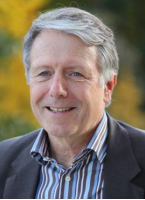 Michel Augonnet is President of MVAconnect, a consulting and engineering firm in the Energy field since 2016. He is a global engineering services consultant focused on the energy industry. His work is distinguished by key investment decisions in technologies for power plant control and instrumentation, network management systems, and HVDC power electronics.
He brings a keen insight to customer relations, project management, merger and acquisition for world-class, high-tech companies in a competitive, international arena. He is an industry recognized thought leader as: the president of SuperGrid Institute (an Electrical research and testing laboratory in Lyon France), the treasurer (VP Finance) at CIGRE (International Conference on Large Networks), a board member of AEG Power Systems and an alternate board director for ACTOM (PTY) South Africa.
Prior, he was a senior vice-president for commercial solutions reporting to the president of Alstom Grid. He led the regional organization including the sales organization, turnkey projects, and service as well as the project management office for Alstom Grid with $4B revenue and 20,000 employees.
Prof. Yusheng Xue
Academician of Chinese Academy of Engineering
Honorary President of State Grid Electric Power Research Institute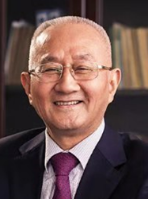 Professor Yusheng Xue graduated from Shandong University, China in 1963, received an MSEE degree in 1981 in Electrical Engineering from EPRI, China and a PhD degree in 1987 from the University of Liege, Belgium. He has been an elected academician of the Chinese Academy of Engineering since 1995. He is now the Honorary President of State Grid Electric Power Research Institute (SGEPRI or NARI), China, Adjunct Professor in dozens of universities in China and a conjoint professor of the University of Newcastle in Australia. He is the Editor-in-Chief of Automation of Electric Power System (in Chinese, EI indexed) and that of Journal of Modern Power Systems and Clean Energy (in English, SCI IF 1.532), as well as Chairman of the Technical Committee of Chinese National Committee of CIGRE from 2005 to 2012.
Professor Xue received a National Prize on Science in 1977, a National First Prize of Achievement in the Advance of Science and Technology in 1996, National Second Prizes respectively in 2003, 2004, 2005, and 2012. He also received a First Prize of National Excellent Technical Book Prize in 2001, a National Prize of Golden Patent in 2006 and an Excellence Patent in 2012. By the end of 2017, 25 Master students, 40 Ph.D students and 4 post-doctor were successfully supervised in the field of power systems or nonlinear dynamics. Other 16 Ph.D students and 1 post-doctor are being supervised. He has published 8 books and more than 604 technical papers, including 120 SCI-indexed ones and other 310 EI-indexed ones.